Background - Public Access
GAITS is an online platform that enables teams and portfolio managers to put the experiences of others in navigating the journey of healthcare innovation into action.
GAITS stands for the Guidance and Impact Tracking System: a secure, web-enabled project and portfolio management platform designed to assist the commercialization of healthcare innovations. It is focused on helping teams with innovative healthcare ideas and the portfolio managers that support learn from the experiences of others to more efficiently speed innovative solutions to patient care.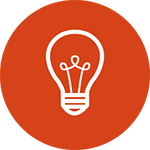 It provides milestones, deliverables and resources to guide teams through the challenging journey of innovation in healthcare - improving the chances that promising innovations actually reach patients. It helps teams plan its work to avoid preventable mistakes that can derail even the most promising of ideas. It also helps them promote their innovation to potential collaborators and show funders the impact they have created.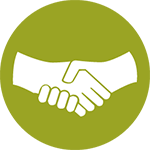 It gives portfolio managers, such as tech transfer offices and funders, a valuable tool to help evaluate, select, manage, and monitor a portfolio of diverse projects. It streamlines the reporting process and provides a quick overview of a teams progress. It has the potential to make a significant impact by improving translational research: it creates a robust database to study and benchmark approaches used by different groups to establish and share best practices.
The Healthcare Innovation Cycle is the foundation for GAITS. It is an established best practice itself, based on CIMIT's 20+ years of experience supporting more than 600 projects and 230 solutions in their unique journeys. Its foundational premise is that innovation in healthcare is a learnable, teachable process. And, like any process, it can be de-risked by executing tasks in the right sequence. Paralleling the DoD's well-established Technology Readiness Levels (TRLs), the Healthcare Innovation Cycle establishes a sequence of 10 healthcare specific milestones. Each milestone is defined by a core set of deliverables which ensure a balanced perspective from the four domains critical to success in healthcare innovation: Clinical, Market/Business, Regulatory/ Approvals, as well as Technology.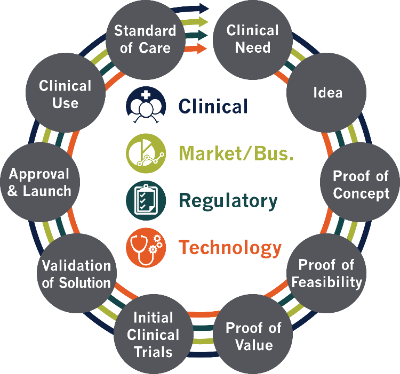 The GAITS platform builds on that foundation to support teams and portfolio managers so that they can learn and use best practices with four interrelated capabilities: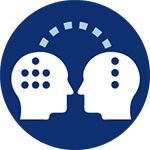 GAITS provides an open source resource to the innovation community. It provides descriptions of the deliverables at the intersection of each milestone and domain along with resources to help them complete them. It is configured to reflect the differences in fields (e.g. HealthTech, Pharma, Health IT, etc.) and expectations of unique customers. (e.g. Military) The resources (e.g. descriptions, videos, templates, examples, etc.) are curated, peer-rated, and open source to present teams with the ones that are most effective in helping complete each deliverable.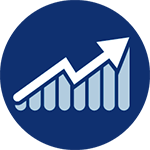 GAITS allows teams to capture a funder's reporting fields as they go to simplify the reporting process. Project specific data is made available to teams through a variety of visual displays, allowing teams to quickly convey the status of a project. Displays include team progress (status snap-shots, Gantt charts, etc.), summaries, and temporal progress of impact metrics. The same data is rolled-up to offer portfolio views for managers at multiple levels. Portfolio managers have filterable views to gain deeper insights into their projects. Once we have enough data, portfolio managers will be able to compare all or a subset of their projects to a collection of comparable de-identified projects.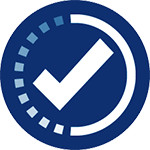 For sponsored teams, GAITS provides a secure site to plan and track a project's progress in completing deliverables and measuring impact through a balanced scorecard of real-time and lagging metrics. In addition to the core set of Deliverables, teams can define project specific Deliverables aligned with their unique aims. They then track progress and upload completed deliverables to create a secure, structured longitudinal record of decisions, assumptions, data, and more. They can share this "Innovation Record" with new team members, advisors, as well as future funders~/ collaborators. Portfolio managers can assign reviewers to any deliverable to provide an assessment and feedback on the quality of the work.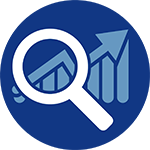 CIMIT and our collaborators may be most excited about the opportunity that a large, structured database of high quality data can provide in studying and improving the process of innovation in healthcare. Statistical analysis of the portfolios is planned to generate correlations and insight on the innovation process. Benchmarking of portfolios will help establish best practices in selecting and supporting teams advancing healthcare innovations. All the learnings will be integrated into GAITS.